An oasis of tranquility on Harare's busy Airport Road, the green walls of 20 Airport Road hide a glorious sculpture garden bursting with verdant plants and shaded by mature trees.
There are over 60 large sculptures on display in the garden at the Shona Sculpture Gallery. These include works by some of the most famous and collectable names in Zimbabwe's world-renowned 'Shona sculpture' movement, alongside astonishing pieces by the stars of the contemporary generation.

A labour of love, many years in the making, the Shona Sculpture Gallery is the work of expert collectors, dealers and promoters Tim and Emma Haire – who have moved on from online gallery space www.guruve.com in the UK to this second separate project located in Harare, Zimbabwe.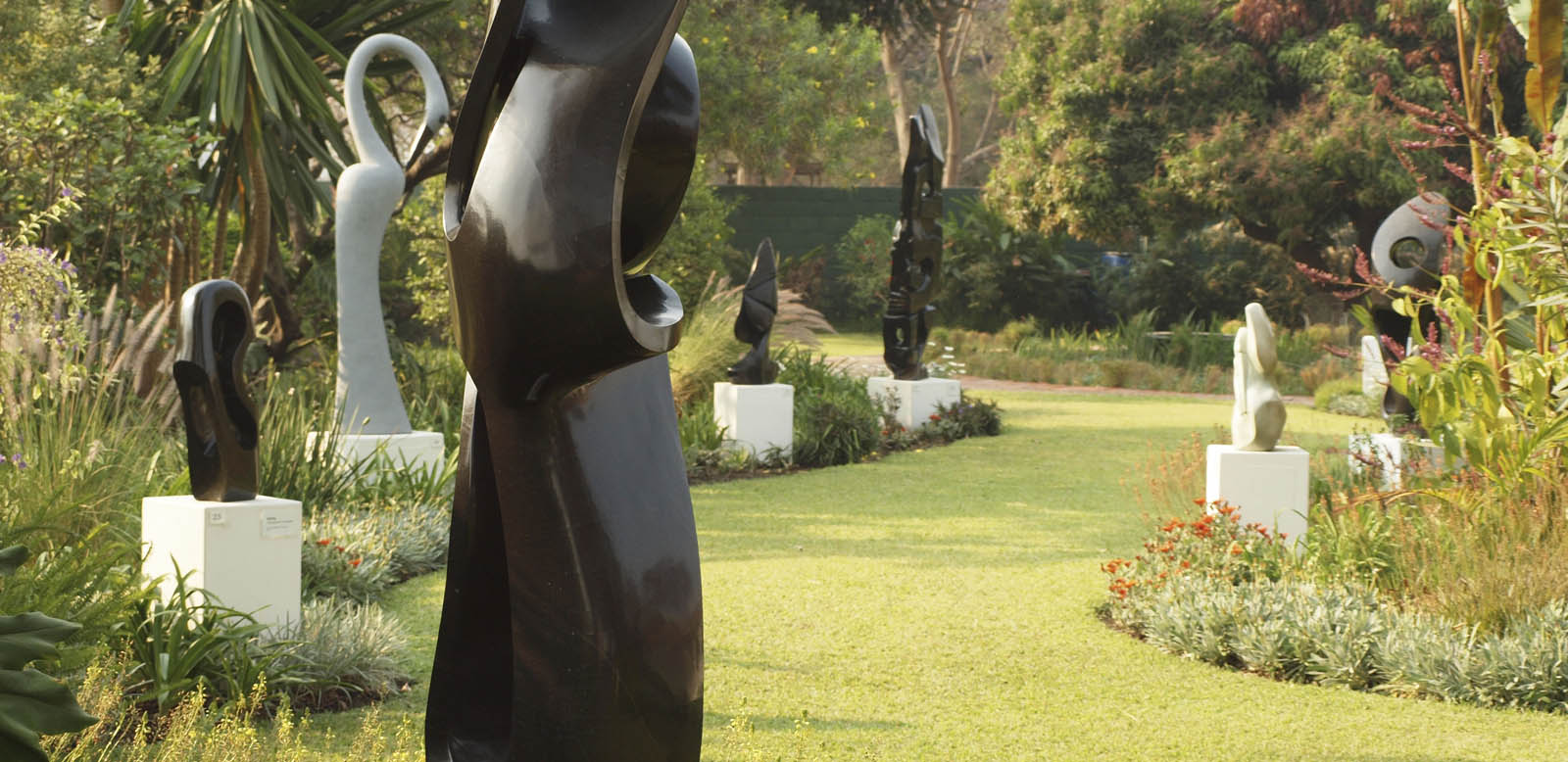 We have invested great care and attention in creating this beautiful exhibition space.
The world experts in the Shona sculpture movement are now established on the ground in Zimbabwe all year round, to promote the very best sculpture Zimbabwe has to offer.
Moving on to the Spanish-inspired verandah, with graceful white arches and a cool tiled floor, the display of Zimbabwe's best sculpture continues. We have a superb selection of small and medium-sized works, including pieces small enough to fit in hand luggage.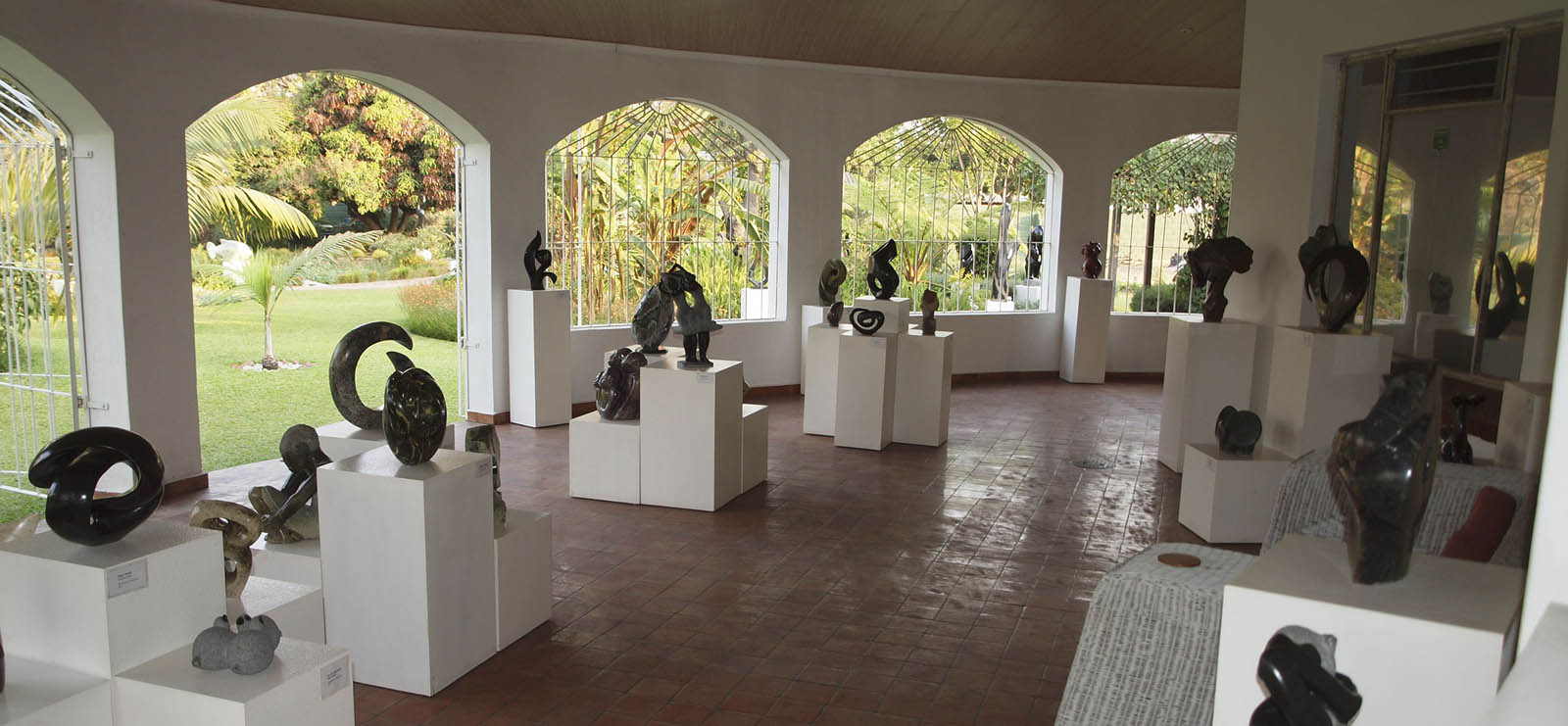 You'll be greeted by gallery manager David Chikuzeni (in white, below left) or Antony Ngandu (in white, below right) and our devoted gardener Jonah Satambara (wearing green)…
We look forward to welcoming you to the Shona Sculpture Gallery soon!